The Asian continent is vastly known for its flamboyant food recipe.
Several countries in this beautiful continent have food recipes that contribute strongly to the uniqueness of the entire continent's food packages.
Their combination of food will leave you wondering if something like that was ever possible, but the Asians make the impossibility possible as long as we are talking food.
SO, I have researched and compiled 10 food recipes from Asia worth trying out.
So lets get started.
ASHLEY'S STICKY RICE MANGO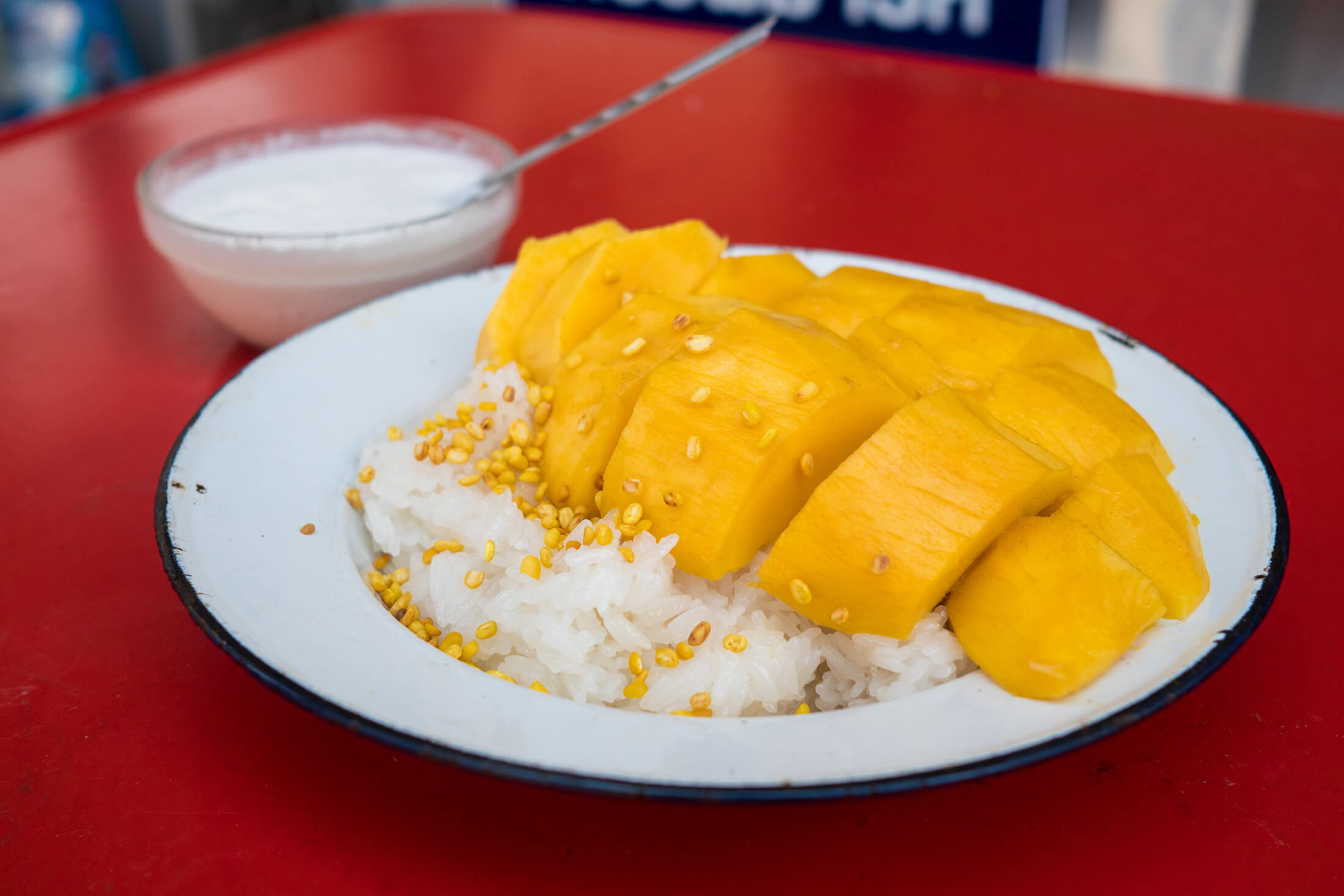 Have you ever eaten rice and mango as a combination? I am betting your answer would most like be a No.
But somehow, the Asians have come up with a way to merge this food and fruit.
They call it Ashleys's Sticky Rice Mango. If you are still wondering about the possibility, then I would suggest that you read this recipe thoroughly.
INGREDIENTS
400 g sushi rice or Thai sticky rice
1 x 400 ml tin of coconut milk
100 g palm sugar or brown sugar
2 large ripe mangos
PROCEDURE FOR MAKING ASHLEY'S STICKY RICE MANGO
Soak the rice in cold water and leave nightlong. The next day, rinse and drain the rice, continue till the water runs clear.
Place it in a very big pan, bowl with cold water and pop on the lid, simmer over an occasional heat for 5 minutes, or till all the water is absorbed.
Now, in a separate pan, mix the coconut milk, sugar and ¼ teaspoon of salt over a medium heat. Allow it to the boil, then turn off the heat.
Pour ½ of that mixture over the rice and leave to soak up for only 2 minutes, or till the rice is soft. Pour the remaining into a bowl. Place in the refrigerator.
Mix the coconut milk with the rice, then peel, and cut the mango into wedges. Serve with the sticky rice.

ROJAK
This dish hails from Malaysia, Indonesia and Singapore. It is a salad that merges veg, fruit and crispy tofu.
INGREDIENTS
1 large ripe mango
1 bunch of radishes
½ a cucumber
½ a ripe pineapple
125 g beansprouts
125 g baby spinach
350 g firm tofu
1 fresh red chilli
100 g unsalted peanuts
Groundnut oil
DRESSING
2 limes
4 tbps extra virgin olive oil
1 tbps runny honey
1 tbps sambal oelek
1 tbps tamarind
1 tbps light brown sugar
PROCEDURE FOR MAKING ROJAK
First of all, mix the zest from one lime with the remaining dressing ingredients. Add ocean salt and black pepper, then transfer to a jug and put aside.
Slice the cheeks from the mango and finely slice all into lengths, removing the skin. Finely slice the radishes, then deseed and cut the cucumber into cubes. Now, peel the pineapple and turn over 1cm cubes.
Add it all to a bowl together with the beansprouts and spinach, then cut the bean curd into 2cm cubes. Finely slice the chili and toast the peanuts in a dry cooking pan, then pour into a bowl.
Now, place the pan on a medium heat with a little oil and therefore the bean curd. Fry for only 10 minutes, or till deep golden on all sides.
Remove and pour on empty paper, then scatter it on the fruit. Drizzle over the dressing and garnish with the cooked peanuts and to a little red chili.
SUPER FOOD NOODLE SALAD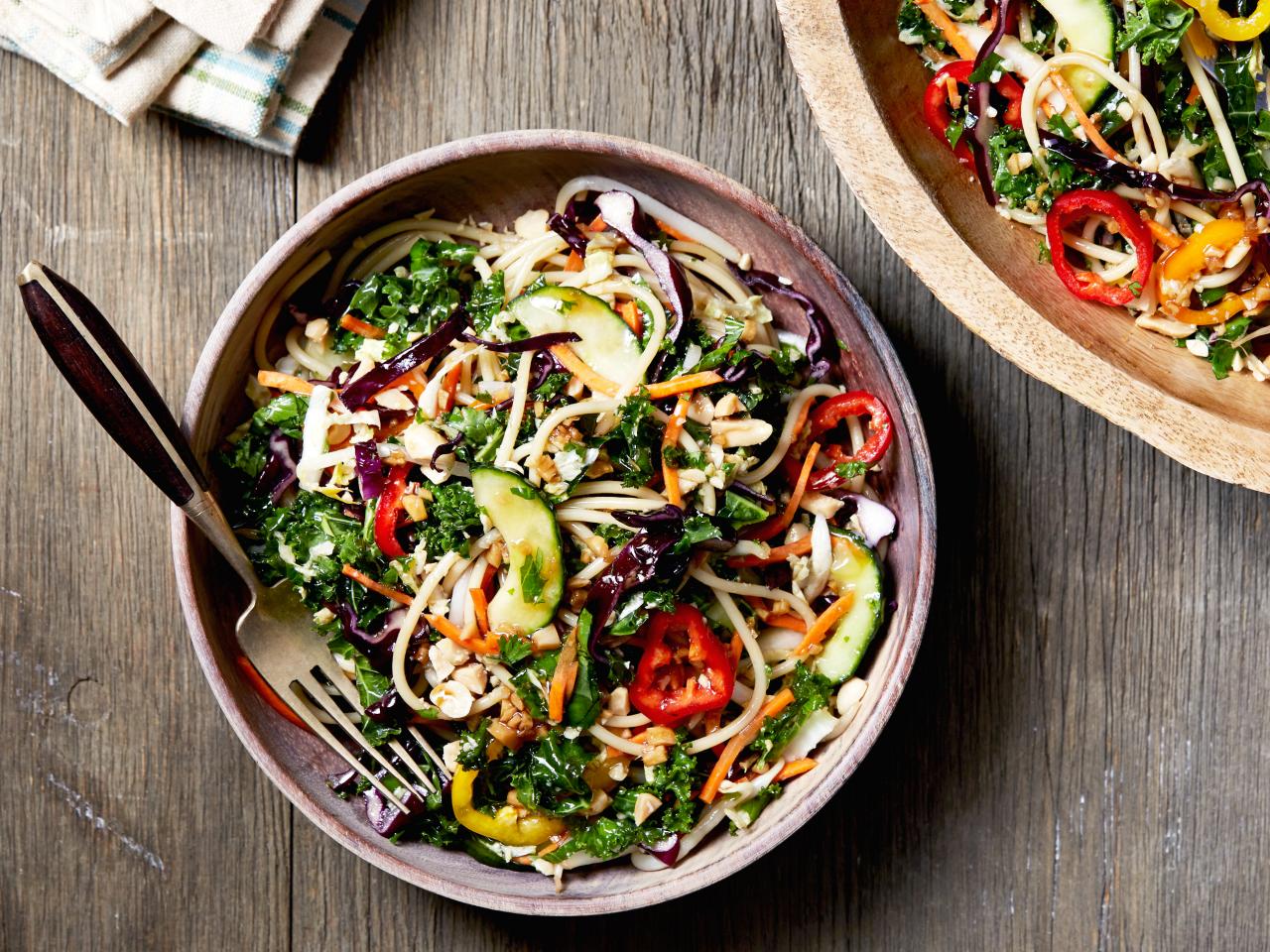 This dish is extremely delicious and that's because of the salad merged with then noodles, any noodle lover will immediately appreciate this meal.
INGREDIENTS
200 g rice noodles
1 small broccoli
1 handful frozen peas
1 handful frozen edamame beans
1 tbsp sesame seeds
1 bunch of spring onions
½ a bunch of fresh mint
SESAME DRESSING
3 cm piece of ginger
1 fresh red chilli
2 limes
3 tbsp olive oil
1 tbsp sesame oil
1 tbsp low-salt soy sauce
½ tbsp brown sugar
PROCEDURE FOR MAKING SUPER FOOD NOODLE SALAD
Firstly, prepare the noodles based on the packet's directions, and bring a pan of water to boil. Cut the broccoli into florets and allow the water to boil for 2 minutes.
Add the peas and edamame beans to the water, allow to boil, then rinse, drain and refresh in cold water.
Toast the beans seeds in a dry pan over a medium heat. Trim and finely slice the spring onions, choose and chop the mint leaves.
For the dressing, peel and finely chop the ginger, then deseed and finely slice the chili pepper and place into a jar and tightly cover the lid.
Finally grate with the zest from one lime, squeeze in like 4 tablespoons of juice, then add the remaining dressing ingredients and shake well. Now, mix the noodles, vegetables and spring onions, then mix with the dressing, sliced mint and cooked benne seed
ASIAN VEGETABLE BROTH
This dish can be used to make some Asian soups and noodles.
Since it has lots of vegetable, many vegetarian will love this dish.
INGREDIENTS
3 cloves of garlic
5cm piece of ginger
200 g mixed Asian greens , such as baby pak choi, choy sum, Chinese cabbage
2 spring onions
1 fresh red chilli
5 sprigs of fresh Thai basil
1 stick of lemongrass
2 star anise
800 ml clear organic vegetable stock
1 tbsp fish sauce , (optional)
1 tbsp soy sauce
1 small punnet shiso cress
1 lime
PROCEDURE FOR MAKING ASIAN VEGETABLE BROTH
First thing you want to do is peel and crush the garlic, then peel and roughly chop the ginger. Trim the greens, finely shredding the cabbage, if using. Trim and finely slice the spring onions and chili pepper.
Smash the lemongrass on a board with a kitchen utensil till it breaks open, place in a cooking pan alongside the garlic, ginger and star anise.
Place the pan over high heat, then add the vegetable stock, allow it to boil and then reduce it and gently simmer for ½ hour.
Minutes before its sauté, add your Asian veggies and gently cook till they're still crisp.
Serve the broth in deep bowls seasoned with fish sauce (if using) and condiment, sprinkle the herbs, cress, onion and chili pepper, then serve with wedges of lime.
BALINESE PORK STEW
This dish has an unbelievable, fragrant flavor, are you having a weekday night feast, this dish is perfect.
INGREDIENTS
750 g higher-welfare skinless, boneless pork belly, cut into finger-length strips
750 g higher-welfare pork belly ribs, halved
300 g Chinese long beans or green beans
300 g patty-pan squash
½ Chinese cabbage
4 kaffir lime leaves
500 g jasmine rice
4 lime
CURRY PASTE
80 g galangal
20 g fresh turmeric
400 g small Thai shallots
1 bulb garlic
2 fresh red Bird's Eye chillies
3 fresh red chillies
5 candlenuts or macadamia nuts
1 tbsp black peppercorns
1 tbsp white peppercorns 50g palm sugar
50 g palm sugar
1 tbsp shrimp paste
SAMBAL
2 Bird's Eye chillies
3 kaffir lime leaves
3 small red shallots
2 sticks lemongrass
2 limes
coconut oil
PROCEDURE FOR MAKING BALINESE PORK STEW
First thing you do is preheat the kitchen oven to 180ºC/350ºF/gas. To form the paste, peel and finely slice the recent turmeric, then scrub and finely slice the galangal, place on a dry skillet for a couple of minutes, or till they begin to unleash their oils.
Peel and finely slice the shallots and garlic, then deseed and roughly chop the chillies, slice the nut too.
Crush the peppercorns with a pestle and mortar, and add all of the paste ingredients, one massive pinch of ocean salt, then muddle everything together – if you're mortar is simply too little, try this in batches.
Place ½ of the paste in a sealable bag and freeze for one more day reserving a tablespoons of the remaining paste to 1 facet, place the paste into an outsized casserole pan. Add the pork and massage all those pretty flavours Drizzle with oil, then cover with a chunk of wet paper and a layer of tin foil.
Place in the kitchen oven to cook for two hours, or till fantastically tanned and knotted, shaking the receptacle halfway through and removing the foil for the ultimate half-hour.
Chop the Chinese long beans into 7cm chunks (if using), fraction the squash across the center, then roughly shred the cabbage.
Now remove the receptacle from the kitchen appliance and place over a medium heat on the hob. Add the vegetables, lime leaves, reserved paste and coconut milk, and gently mix. Simmer for 15 minutes, or till the veg is tender.
Meanwhile, cook the rice in line with the pack directions, and prepare the sambal. Finely slice the chillies and lime leaves, then peel and slice the shallots. Trim and take away the outer leaves from the lemongrass, then finely slice. Pour in a small bowl with the juice and a drizzle of copra oil. Season to style.
Cut the banana leaf (if using) into items slightly larger than your bowls or plates, then hold over the flame on your hob till bendy and pliable.
With a spoon, pour the rice onto the banana leaves, season the curry to style, and then mix up. Serve with the sambal and lime wedges for squeeze over.
Get more stuff like this
Subscribe to our mailing list and get interesting stuff and updates to your email inbox.
Thank you for subscribing.
Something went wrong.